Injury Treatment Ooltewah, TN
Quick, Expert Injury Treatment for Patients in Ooltewah, TN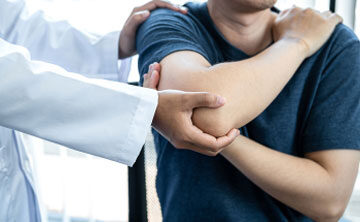 For prompt and efficient treatment for non-life-threatening injuries, visit Erlanger ExpressCare in Ooltewah, Tennessee. As part of the comprehensive Erlanger Health System and as the region's only urgent care center that's accredited by the Urgent Care Association, we are dedicated to providing the highest scope of quality care. If your injuries require more extensive treatment, we can help expedite a transfer to the nearest Erlanger department as quickly as possible, which helps eliminate long wait times in the emergency room. We are pleased to provide expert injury treatment for adults and children over the age of two.
Commonly Treated Injuries
We can treat a wide variety of non-life-threatening injuries, such as:
Abrasions (scrapes)
Lacerations (cuts)
Contusions (bruises)
Minor burns
Minor fractures
Sprains
Strains
However, head to the emergency room immediately or dial 911 if you experience any of the following:
An injury to the head, neck, or spine
Uncontrollable bleeding
Open bone fractures
Serious burns
Symptoms like chest pain, difficulty breathing, or changes in consciousness
Walk In. Walk Out. Feel Better.
Erlanger ExpressCare's Ooltewah clinic is conveniently located at 5953 Elementary Way, Suite 109. We are open seven days per week with extended hours, and while you can reserve your place in line before you arrive with our online booking tool, no appointments are necessary. We accept most major insurance plans and offer reasonable self-pay rates. When you need injury treatment right away, avoid an expensive bill at the emergency room or having to wait days or weeks for an appointment with your primary care physician—visit Erlanger ExpressCare right away.