Why Choose Erlanger ExpressCare?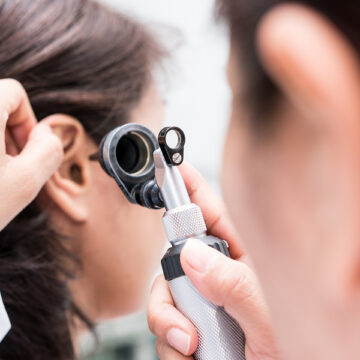 Let's be honest—going to an urgent care center isn't most people's definition of fun. But, that doesn't mean your urgent care experience has to be miserable one; in fact, we at Erlanger ExpressCare believe urgent care services should be convenient, easy, and effective. That's why our walk-in clinics throughout the region adhere to the highest standards of patient care when caring for busy people like you.
What Sets Us Apart
Erlanger ExpressCare's modern and comfortable urgent care centers are equipped with digital X-ray machines and other important technologies to swiftly provide many basic diagnostic and treatment services. Our medical practitioners are highly experienced and friendly, delivering individualized care to adults and children over 2 years old with non-emergency health concerns such as cold and flu symptoms, sprains and strains, and minor burns.
Following every visit, our practitioners provide patients with a detailed medical report that they can share with their regular doctor. We also offer competitive self-pay rates and accept major health insurance plans, making us a significantly more affordable and convenient alternative to a costly emergency room in non-life-threatening scenarios.
Unbeatable convenience and affordability aren't the only factors that set Erlanger ExpressCare apart from "doc-in-a-box" clinics that are too often associated with rushed service and subpar care. Our practice is proud to be:
Among a select few urgent care providers to be accredited by the Urgent Care Association (UCA)
Affiliated with the Erlanger Health System, a top-rated hospital providing comprehensive health services to local families
In the event that a patient requires additional medical assistance, our team can quickly refer him or her to the appropriate medical specialist or arrange expedited transport to the nearest Erlanger emergency department.
Walk In. Walk Out. Feel Better.
You can count on Erlanger ExpressCare for convenient, affordable, and patient-centric urgent care services when you or a loved one need them most. Visit us today, or consult with a practitioner from the comfort of home using our telehealth service. We look forward to helping you achieve your best health!