Walk-In Vaccinations From a Trusted Urgent Care Provider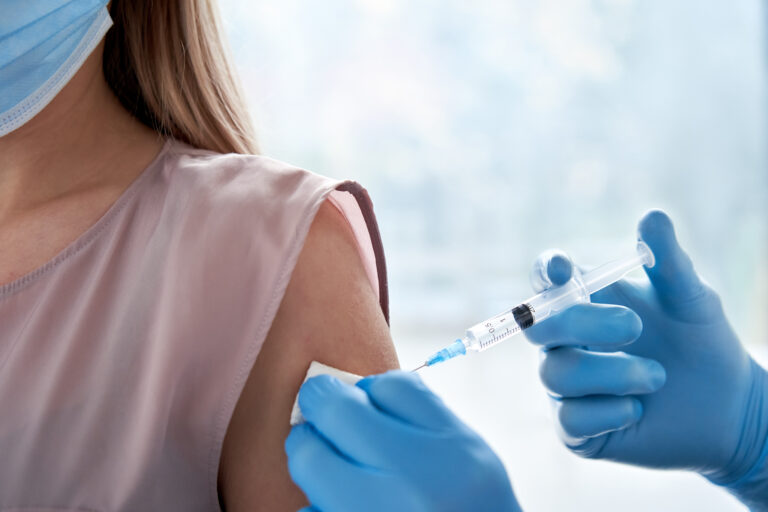 At Erlanger ExpressCare, our mission is to get you well and keep you well. That's why our fully equipped urgent care centers throughout the area offer a variety of important wellness services on a walk-in basis, including several routine vaccinations for adults and children. You can rely on us for:
Flu shots
Hepatitis A vaccines
Hepatitis B vaccines
Measles, mumps, and rubella (MMR) vaccines
Tetanus, diphtheria, and pertussis (Tdap) vaccines
Varicella (chickenpox) vaccines
Why Choose Erlanger ExpressCare?
An affiliate of the Erlanger Health System and a member of the Urgent Care Association (UCA), Erlanger ExpressCare adheres to the highest standards of patient care and is committed to providing a positive, hassle-free experience to everyone who walks through our doors. Patients who visit us for wellness or vaccination services have the opportunity to ask questions, find answers, and discuss potential side effects with our experienced medical practitioners. Our team can also provide helpful advice regarding CDC-recommended vaccine schedules and how to manage any discomfort that may occur following a vaccine.
Visit Us Today
Boost your immune system and take a proactive approach to your health by receiving recommended vaccines at Erlanger ExpressCare. We accept walk-in patients and offer a convenient online check-in system to help streamline your visit with us. Our urgent care centers are open every day during extended hours, accept most health insurance plans, and offer competitive self-pay rates. Simply put, we make it easy to receive the top-quality medical care you deserve.