⚠
COVID-19 Novel Corona Virus:
We are committed to our community's safety and health as it relates to the Coronavirus. For Erlanger Health System's response to COVID-19 and links to the Centers for Disease Control and Prevention (CDC) and World Health Organization (WHO) for the most current information, please click to learn more.
ExpressCare is quick, convenient, quality care the Erlanger way.
No one cares for your family like Erlanger—the region's most full-service health system. Our team is prepared to deliver walk-in medical care for adults and children over the age of two.
Now Offering Telehealth Visits –
Quality care from the convenience of your home
Call any of our clinic locations today to find out more about this service.
Open 7 Days a Week
Mon-Thur
8am-8pm
Fri
8am-6pm
Sat-Sun
9am-4pm

Lifestyle Center Downtown / Chattanooga

Mon-Fri
8am-5pm

Soddy Daisy

Mon - Fri
9am - 5pm
Erlanger ExpressCare is designed to meet your family's health care needs conveniently and affordably.
Skilled, attentive, providers to care for unexpected illnesses and injuries.
Physicals, flu shots, x-rays and lab tests. We're ready to help your busy family stay healthier and happier.
Why Choose Us?
Only ExpressCare is affiliated with Erlanger, the region's leader in comprehensive medical services. From emergency medicine, to primary care and world-class adult and pediatric specialty medicine, Erlanger offers more to care for you and your family.
Services
Occupational Health
Work Injury, drug screening, DOT and pre-employment physicals, and employer services. Find out how we can support your business.
Walk-In Medical Care
Unexpected medical needs never happen when it is convenient. Erlanger ExpressCare gives you an alternative to the emergency room or to a day in the waiting room, hoping to get worked into your doctor's schedule.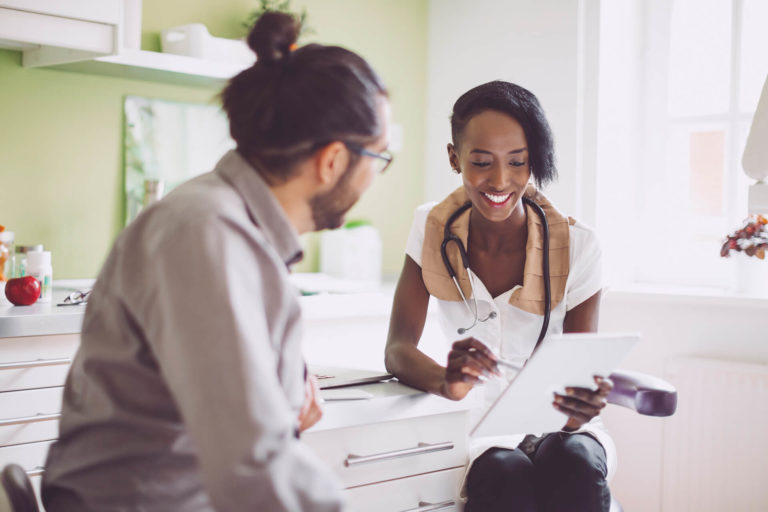 Perhaps your doctor is unavailable, or maybe you don't have one. The ExpressCare team will provide the care you need, and then give you a report for your doctor or help you secure a follow-up physician appointment if you want one.
Should you need and want a referral to a specialist, ExpressCare makes that easier and faster, too.
Wellness Services
The ExpressCare mission is to get you well and help keep you well. That's why every ExpressCare location offers the following services every day:
Physicals
A convenient and low-cost option for work, back-to-school,
athletic physicals and travel medicine.
Women's Health Services
For those times when you can't see your OB-GYN, we offer
immediate care for infections and STI screening.
ExpressCare vs. Emergency Care
Erlanger ExpressCare makes it easier to get the care you need for less serious, non-life-threatening illnesses and non-limb-threatening injuries.
Use Erlanger ExpressCare for quick, convenient treatment of illnesses and injuries like:
UTIs
Back pain
Childhood illnesses
Cold or flu symptoms
Minor abdominal pain
Nausea/Vomiting/Diarrhea
Sore throats
Viral illnesses
Cuts, bruises and burns
Ear and eye infections
Corneal abrasions
Sports physicals
Headaches and migraines
Strains
Respiratory infections
Rashes
Minor Fractures
Sprains
Lacerations
I&D abscesses
STD check/Vaginitis check
Digital X-rays
Laboratory tests
Choose emergency care or call 911 for:
Life-threatening Conditions
Chest Pain
Difficulty Breathing
Compound Fractures
Eye Injuries
Severe Fever
Severe Abdominal Pain
Ingestion of Obstructive Objects
Paralysis
Poisoning
Major Head Injury
Seizures
Severe Fever
Shock
Snake Bites
Stroke
Unconsciousness
Uncontrollable Bleeding
Vaginal Bleeding With Pregnancy
Erlanger is the region's leader in emergency care and trauma. Should a patient arrive at ExpressCare who really needs to go to the emergency department, the ExpressCare staff will expedite that transfer to the nearest Erlanger emergency department as quickly as possible.