Treating Cold & Flu Symptoms at Our Office in Hixson, TN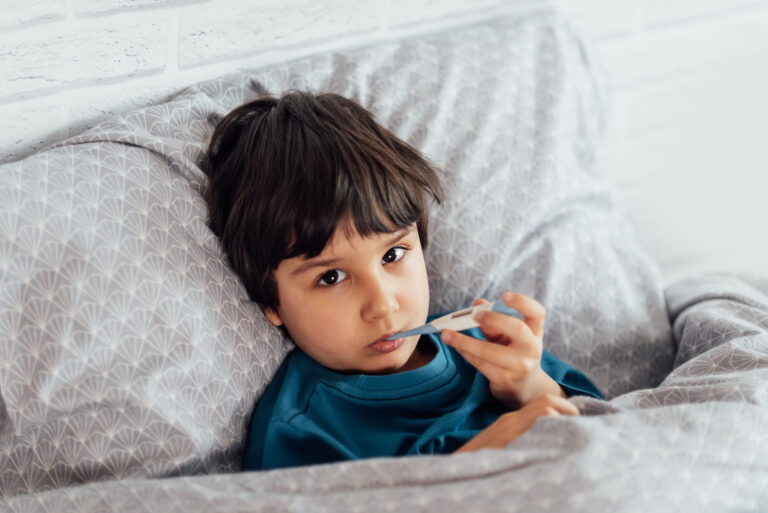 For walk-in cold and flu treatment in Hixson, Tennessee, choose Erlanger ExpressCare. Founded in 2019, we're the only local immediate care provider accredited by the Urgent Care Association, and we're pleased to treat both children and adults who are experiencing cold and flu symptoms.
Common Cold vs. Influenza
If you're feeling under the weather, it's important to know what's causing your symptoms so that you can adopt the correct treatment approach. Only a trained medical provider—such as those at our cold and flu clinic—can provide an accurate diagnosis. But in the meantime, ask yourself the following questions to distinguish between a cold and the flu:
How severe are your symptoms? Cold symptoms are generally milder than flu symptoms.
How suddenly did your symptoms appear? Cold symptoms usually develop more gradually than flu symptoms.
Are you experiencing sneezing, a stuffy or runny nose, or a sore throat? If so, you probably have a cold.
Do you have a fever, chills, a headache, fatigue, or overall achiness? If so, you're more likely to have the flu.
Receive Prompt Cold & Flu Treatment
Whether you require treatment for the common cold, the flu, or another illness entirely, you can count on Erlanger ExpressCare to provide you with the prompt relief you deserve. Our Hixson, TN, office—located at 5441 Highway 153—always accepts walk-ins, and we take pride in offering exceptionally quick wait times. Visit us today, and we'll recommend a course of treatment to have you feeling better as soon as possible.