DOT Medical Card Exams for Commercial Drivers in Hixson, TN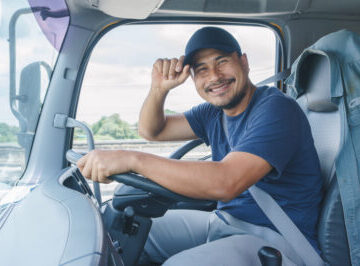 Are you an aspiring commercial driver in need of a Department of Transportation (DOT) physical? If so, come to Erlanger ExpressCare in Hixson, Tennessee. Our staff of highly trained medical professionals will promptly complete your physical exam, allowing you to earn your DOT medical card and get back on the road to your new career.
The DOT Physical Exam Process
If you are a new driver, you may not know about the process of getting a DOT physical or the reason you need one. These exams, also known as CDL physicals, are required by the Federal Motor Carrier Safety Administration (FMCSA) for all commercial motor vehicle drivers. DOT exams are completed biennially and are used to confirm that a driver is mentally, emotionally, and physically healthy enough to hold a commercial driver's license (CDL).
To get your DOT physical completed, you need to be assessed by a certified medical examiner (CME), like the ones at Erlanger ExpressCare. When you see one of our CMEs they will:
Speak with you about your medical history
Check your vitals
Examine your eyes, ears, mouth, throat, heart, lungs, spine, nervous system, extremities, and general appearance
If you pass you CDL medical exam, we will electronically report your results to the National Registry of Certified Medical Examiners (NRCME) and supply you with a copy of your DOT medical card.
Stop by Any Time
If you are ready to get your DOT medical card, come by Erlanger ExpressCare at a time convenient for you—no appointment is required. Our Hixson, TN, office is located at 5441 Highway 153. We look forward to seeing you!