Offering DOT Medical Card Exams at Our Office in Ooltewah, TN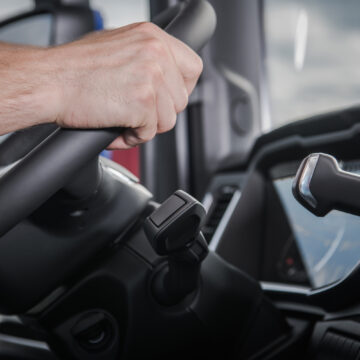 If you need a Department of Transportation (DOT) medical card, you can have the required physical (commonly referred to as a "CDL physical") completed at Erlanger ExpressCare. We're a trusted urgent care provider that's been treating patients since 2019, and we're pleased to serve commercial drivers within the Ooltewah, Tennessee, community.
What Is a DOT Physical?
Is this your first time undergoing a DOT medical exam? Here's what you should expect during a DOT physical:
The purpose of your DOT exam will be to determine whether you're physically, mentally, and emotionally healthy enough to maintain a commercial driver's license (CDL).
A certified medical examiner (CME) will begin by asking about your medical history and checking your vitals. Then, they'll perform a thorough examination, paying close attention to your eyes, ears, mouth, throat, heart, lungs, spine, nervous system, extremities, and general appearance.
If you pass the CDL medical exam, we'll electronically report your results to the National Registry of Certified Medical Examiners (NRCME). We'll also provide you with a copy of your DOT medical card (also known as a "medical examiner's certificate").
The Federal Motor Carrier Safety Administration (FMCSA) requires commercial motor vehicle (CMV) drivers to undergo DOT physical exams every two years, so make sure to keep up on your renewals.
No Appointment Required
At Erlanger ExpressCare, we offer DOT physicals on a walk-in basis, so feel free to stop into our Ooltewah, TN, office whenever you have time—you'll find us located at 5953 Elementary Way. We look forward to helping you take the steps needed to obtain your DOT medical card.