Efficient Physical Exams for Patients of All Ages in Ooltewah, TN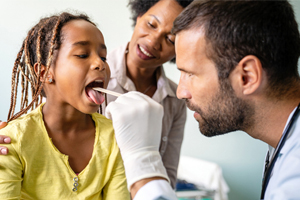 Erlanger ExpressCare is dedicated to making physical exams hassle-free and accessible for residents of Ooltewah, Tennessee. Our team recognizes the importance of regular health assessments, whether for work, sports, or personal reasons. Say goodbye to the inconvenience of long wait times and discover the ease of walk-in physical exams at Erlanger ExpressCare.
Our Comprehensive Physical Exam Services
Our skilled health care providers offer a range of thorough physical examinations, including:
Sports physicals
Pre-employment and employment physicals
Vision screenings
Pulmonary function tests
Respirator medical clearance exams
Although our exams are comprehensive, they do not replace an annual physical conducted by your primary care physician. We collaborate with your primary care team to ensure seamless health management and optimal well-being.
Experience the Difference at Erlanger ExpressCare
Erlanger ExpressCare stands out as a beacon of quality and efficiency in health care. As the only Urgent Care Association (UCA)-accredited center in the region, we uphold the highest standards of care. Our affiliation with the esteemed Erlanger Health System enables smooth transfers to other departments for further testing or treatment when necessary.
We create a welcoming environment for all patients, ensuring your comfort during your visit. With our commitment to minimal wait times and extended operating hours every day, receiving your physical exam becomes virtually effortless.
Visit Erlanger ExpressCare at 5953 Elementary Way, Suite 109, in Ooltewah and prioritize your health with our efficient and professional physical exams. Walk-ins are always welcome, or you can expedite your visit by reserving your spot in line using our user-friendly online booking tool. Feel free to contact us for more information about our physical exams.