Walk-In Sports Physicals for Athletes in Ooltewah, TN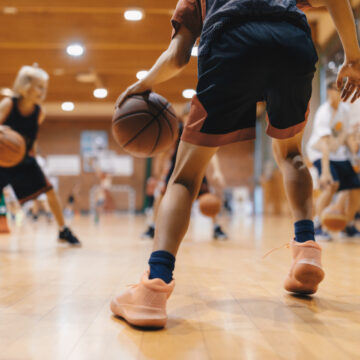 Does your child need a physical for a sports team? If you're in Ooltewah, Tennessee, you won't need to travel far for this exam. Simply turn to Erlanger ExpressCare, a highly respected immediate care provider that's been in operation since 2019. We proudly offer walk-in sports physicals at our local urgent care center.
What Is a Sports Physical?
When you bring your child to Erlanger ExpressCare for a sports physical, one of the experienced providers on our team will:
Review their personal and family medical histories
Check their vitals
Measure their height and weight
Examine their eyes, ears, nose, throat, lungs, abdomen, and joints
Assess their strength and flexibility
So, how does this differ from an annual physical? At your child's annual exam, their pediatrician will be looking at all aspects of their health, taking physical, developmental, emotional, and social factors into account. At their athletic physical, we'll instead be focusing solely on whether your child can safely participate in the sport they've chosen. If they can, we'll fill out any necessary forms for the sports team, so please be sure to bring those with you.
The Convenience Your Family Needs
Between purchasing equipment, carpooling to and from practices, and attending games, the school sports season can be a hectic time for athletes' families. With all of that already on your to-do list, the last thing you want to do is block off time for a sports physical exam. Luckily, when you partner with Erlanger ExpressCare for your child's athletic physical, you won't need to worry about scheduling an appointment ahead of time. That's because we offer sports physicals on a walk-in basis. Stop into our Ooltewah, TN, urgent care clinic today—located at 5953 Elementary Way—and we'll have your child's urgent care sports physical completed in no time at all.