Prompt Cold & Flu Treatment for Patients in Ringgold, GA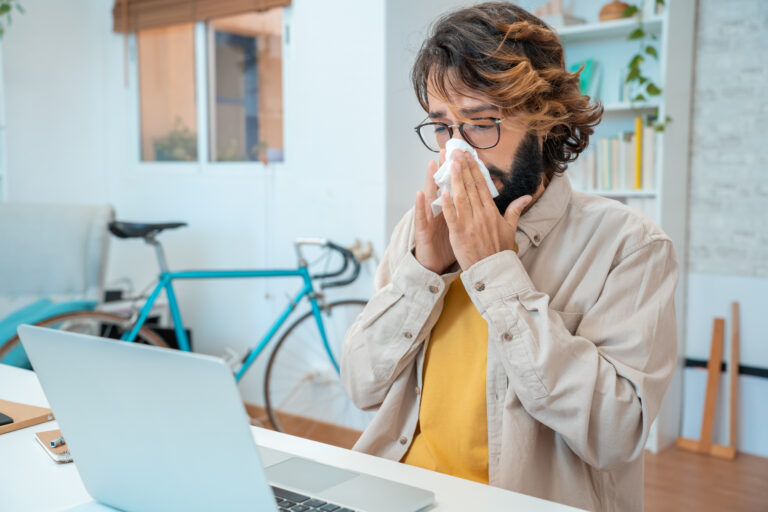 If you or your child is feeling under the weather, you can confidently turn to the professionals at Erlanger ExpressCare. We're a trusted immediate care provider that's been treating patients since 2019—the only one in this area accredited by the Urgent Care Association—and we're pleased to offer cold and influenza (flu) treatment to adults and children in Ringgold, Georgia.
Common Cold & Flu Symptoms
The common cold and the flu can produce many of the same symptoms, including:
Sneezing
Congestion
A sore throat
Coughing
Chest discomfort
Fatigue
Weakness
Because the two illnesses have so many similarities, it can be difficult to tell them apart, which is why it's so important to obtain an accurate diagnosis from a trained medical provider. With that said, when compared to cold symptoms, flu symptoms are usually more severe and develop more suddenly. Colds are more likely to cause sneezing, a stuffy or runny nose, and a sore throat. But if you have a fever, chills, a headache, fatigue, and overall achiness, then you probably have the flu.
Visit Our Cold & Flu Walk-In Clinic
One of the best parts about choosing Erlanger ExpressCare for cold and flu urgent care treatment is that we don't require appointments. Instead, you can walk in at a time that fits into your schedule. Stop by our Ringgold, GA, office today—located at 6982 Nashville Street—and we'll administer the first-rate care you deserve as quickly as possible.