Get Your DOT Medical Card at Our Office in Ringgold, GA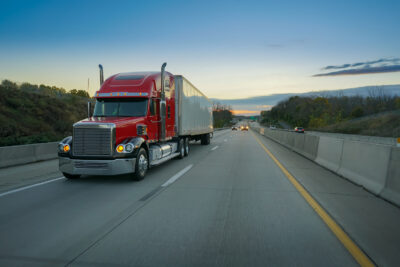 Whether you are a new or experienced commercial driver, you will need to pass a Department of Transportation (DOT) physical before getting on the road. Luckily, the professionals at Erlanger ExpressCare are always ready to provide a prompt medical exam, allowing you to earn your DOT Medical Card without the hassle. Come stop by our location in Ringgold, Georgia, and see firsthand why commercial drivers trust Erlanger ExpressCare.
What Is a DOT Physical?
If you are applying for a DOT medical card for the first time, you may have some questions about the process of earning one. To get a DOT medical card, a commercial driver must have a physical exam performed by a certified medical examiner. The Federal Motor Carrier Safety Administration (FMCSA) requires these exams to be completed on a biennial basis to ensure commercial motor vehicle drivers are mentally, physically, and emotionally well enough to hold a commercial driver's license (CDL).
When we complete your CDL physical, we will
Discuss your medical history
Record your vitals
Perform a thorough examination of your eyes, ears, mouth, throat, heart, lungs, spine, nervous system, extremities, and general appearance
If our CME determines that you pass your DOT exam, we will electronically report your results to the National Registry of Certified Medical Examiners (NRCME) and supply you with a copy of your DOT medical card.
The Top Choice for Your CDL Exam
If you're ready to get to get your DOT medical card, come by Erlanger ExpressCare's location in Ringgold, GA. You can find us at 6982 Nashville Street. No appointment is necessary!