Your Top Choice for Lab Testing in Ringgold, GA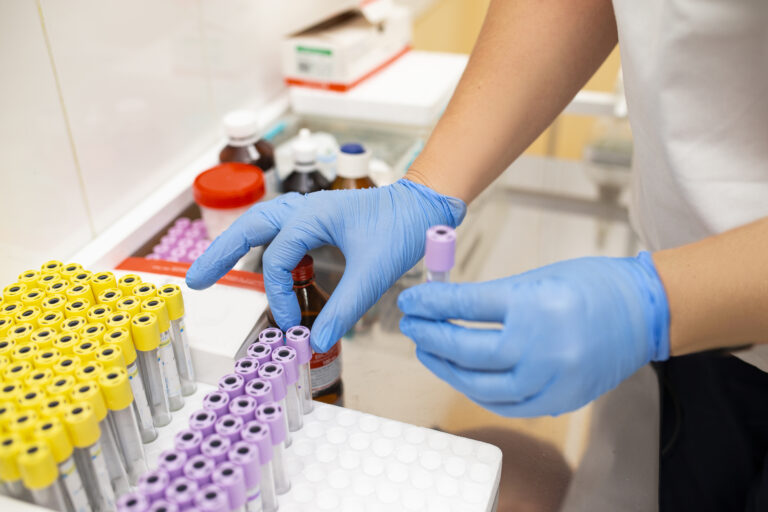 Do you need to undergo lab testing? If you're in Ringgold, Georgia, or the surrounding area, you can have your lab test promptly completed at Erlanger ExpressCare, a trusted immediate care provider that's been treating patients since 2019.
What Lab Tests Do We Offer?
At Erlanger ExpressCare, we proudly perform a full range of lab testing services. You can rely on us for:
Drug screening
Pregnancy tests
Pulmonary function tests
Sexually transmitted disease (STD) screening
Tuberculosis (TB) tests
Vaginitis tests
To find out whether we administer the specific lab test you need, call us at (706) 841-4100.
Why Choose Us for Urgent Care Lab Testing?
Erlanger ExpressCare isn't the only provider performing lab testing in your area, so why should you entrust your care to us? Consider that:
We offer walk-in lab testing, sparing you the hassle of having to make a blood work appointment ahead of time.
Our local urgent care center is open during extended hours, so you can receive lab testing at the time that works best for you, whether that's before work or school, in the evening, or on a weekend.
We're the only local immediate care provider accredited by the Urgent Care Association (UCA), so you can feel confident that you're in capable hands.
Don't Wait to Get the Answers You Need
No matter what type of lab test you need to have completed, you want to receive the results as quickly as possible. With that in mind, don't delay—visit Erlanger ExpressCare's Ringgold, GA, office today for prompt lab testing. You'll find us at 6982 Nashville Street.