Comprehensive Physical Exams for Patients in Ringgold, GA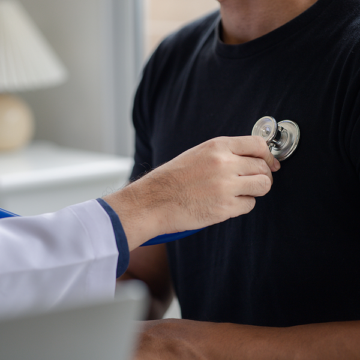 Regular physical exams are essential for maintaining your health and well-being. At Erlanger ExpressCare in Ringgold, Georgia, we are proud to offer a range of physical examination services to cater to your specific needs. While our physical exams are thorough, it's important to note that they are not meant to replace your annual physical, which should be conducted by your primary care provider.
Our Specialized Physical Exams
We offer a variety of physical exams, including:
Sports physicals– As your go-to provider for sports physicals in Ringgold, Erlanger ExpressCare ensures that young athletes are in top condition for their chosen sports.
DOT physicals – Commercial drivers in Ringgold rely on us for efficient Department of Transportation (DOT) physicals. We understand the unique requirements for these exams and offer timely appointments to keep you on the road safely.
Pre-employment and employment physicals– Employers and employees alike appreciate our comprehensive pre-employment and employment physicals. We ensure that you are physically fit for the job, helping promote a safe and productive work environment.
Vision screenings– Good vision is essential in many aspects of life. Our vision screenings are designed to catch any potential issues early, allowing for prompt treatment and maintenance of your eye health.
Pulmonary function tests– For those needing respiratory assessments, Erlanger ExpressCare provides pulmonary function tests. These exams help identify many types of lung conditions so you can get appropriate treatment if needed.
Respirator medical clearance exams– If your job requires the use of respirators, our medical clearance exams ensure you can use this equipment safely and effectively.
Schedule Your Physical Exam Appointment Today
Don't wait to prioritize your health. At Erlanger ExpressCare, we make it easy to book your physical exam appointment. Whether you need a routine employment physical or a specialized exam for sports, our dedicated team is here to provide expert care. Choose Erlanger ExpressCare at 6982 Nashville Street in Ringgold for your physical check-up needs, and experience the convenience and excellence of our services.