School Sports Physicals for Families in Ringgold, GA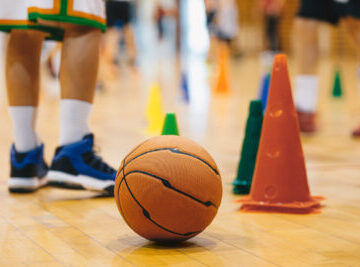 If your son or daughter has signed up to play a sport for their school, they will likely be required to have a sports physical completed. Fortunately, this exam can be easily performed by one of the trusted medical professionals at Erlanger ExpressCare. We are the urgent care provider that families in Ringgold, Georgia, depend on for school sports physical exams and more!
Everything to Know About Your Child's School Sports Physical
If your child has never participated in organized athletics, you may be unfamiliar with what a sports physical is. This medical examination is used to assess your child's wellness to see if they are healthy enough to safely participate in sports.
Here's how a school sports physical typically goes at Erlanger ExpressCare:
One of our professionals will speak with you about your child's personal and family medical histories.
We'll then measure their height and weight and check their vitals.
Next, we'll examine their eyes, ears, nose, throat, lungs, abdomen, and joints.
Finally, we'll assess their flexibility and strength.
Although they share a similar name, it's important to remember that a school sports physical is less in-depth than your child's annual physical and should never be treated as a substitute.
Visit Erlanger ExpressCare
At Erlanger ExpressCare, we do not require appointments, so feel free to stop by at any time during our business hours. We'll promptly complete your child's school sports physical so they can start playing as soon as possible. You can visit our Ringgold, GA, location at 6982 Nashville Street. We look forward to seeing you!