Sports Physicals for Busy Families in Ringgold, GA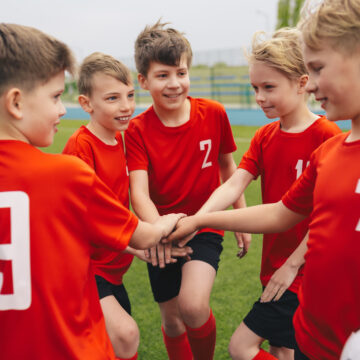 If your child has signed up to play an organized sport, they may have come home with a sports physical exam form. Where can you get this exam completed? If you're in Ringgold, Georgia, or the surrounding area, you can rely on Erlanger ExpressCare, a trusted urgent care provider offering walk-in sports physicals.
What to Expect During an Athletic Physical
If this is your child's first time joining an athletic team, you may be wondering what a sports physical is and how it differs from an annual physical. The goal of a sports physical is to determine whether a child is healthy enough to safely participate in their chosen activity. To accomplish this, one of our experienced providers will:
Ask about your child's personal and family medical histories
Measure their height and weight
Check their vitals
Examine their eyes, ears, nose, throat, lungs, abdomen, and joints
Evaluate their flexibility and strength
A physical for a sports team is much more limited in scope than an annual physical, which takes a child's overall physical, developmental, emotional, and social health into account. For this reason, a sports physical is not a good substitute for an annual physical.
Your Choice for Urgent Care Sports Physicals
At Erlanger ExpressCare, we understand how busy today's families are, and we want to make it as easy as possible for our patients to check sports physicals off their to-do lists. That's why we offer these exams on a walk-in basis, without the need for an appointment. Simply stop into our Ringgold, GA, office at 6982 Nashville Street whenever you have time, and we'll get you in and out as quickly as possible.