Your Top Choice for Cold & Flu Treatment in Soddy-Daisy, TN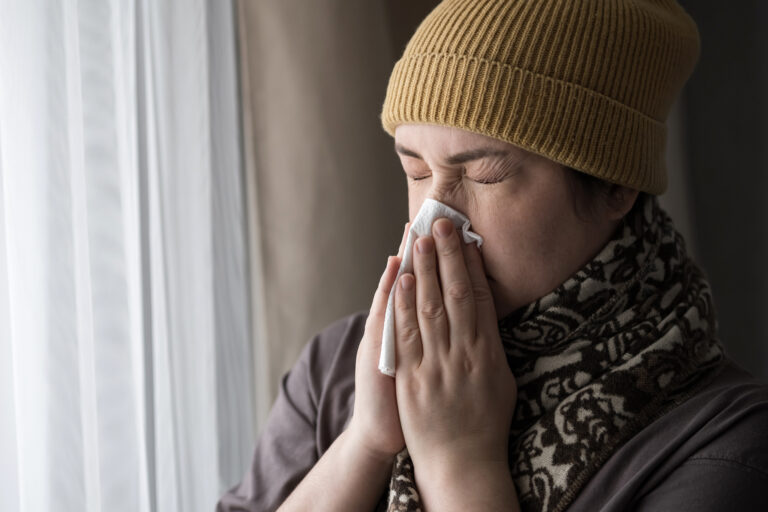 You're feeling ill, but you're having trouble determining whether you have a cold or influenza (the flu), and you can't get an appointment with your primary care provider. What are you to do? Cold and flu symptoms generally don't warrant a trip to the emergency room, so your best bet is to instead visit an urgent care clinic.
Luckily, if you're in Soddy-Daisy, Tennessee, you can rely on Erlanger ExpressCare for prompt cold and flu treatment. Serving both adults and children, we treat a wide range of non-life-threatening illnesses and injuries, including the common cold and the flu. You can feel confident knowing that we're affiliated with the prestigious Erlanger Health System and that we're the only local immediate care provider to have earned Urgent Care Association (UCA) accreditation.
How to Tell the Difference Between a Cold & the Flu
Because these two illnesses can produce similar symptoms—such as sneezing, congestion, a sore throat, coughing, chest discomfort, fatigue, and weakness—an accurate diagnosis typically requires a trip to a cold and flu clinic. But until you can meet with a medical provider, you may want to keep the following tips in mind:
Flu symptoms are generally more severe than cold symptoms.
Flu symptoms typically develop more suddenly than cold symptoms.
Colds are more likely to produce sneezing, a stuffy or runny nose, and a sore throat.
The flu is more likely to cause a fever, chills, headache, fatigue, and overall achiness.
Cold & Flu Urgent Care When You Need It Most
At Erlanger ExpressCare, we treat colds and the flu on a walk-in basis, without the need for an appointment. So, stop into our Soddy-Daisy, TN, immediate care center whenever your schedule allows. You'll find us conveniently located at 9448 Dayton Pike.