DOT Physicals for Commercial Drivers in Soddy-Daisy, TN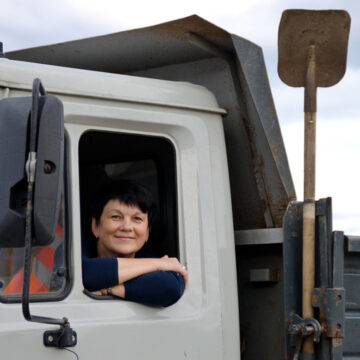 If you need a Department of Transportation (DOT) physical completed in Soddy-Daisy, Tennessee, or the surrounding area, turn to Erlanger ExpressCare. We're a respected urgent care provider that's been in business since 2019, and we're pleased to offer DOT physicals for commercial drivers in this community.
What to Know About Your DOT Physical
Are you new to the trucking industry? If so, you might not be familiar with DOT physicals and what they entail. Here's some helpful information to know before your exam:
The Federal Motor Carrier Safety Administration (FMCSA) requires commercial motor vehicle (CMV) drivers to undergo DOT physicals every two years.
The goal of a DOT physical is to confirm that the driver is physically, mentally, and emotionally healthy enough to maintain a commercial driver's license (CDL).
During a DOT physical, a certified medical examiner (CME) reviews the driver's medical history, checks their vitals, and assesses their eyes, ears, mouth, throat, spine, nervous system, heart, lungs, extremities, and general appearance.
If the driver passes the exam, the CME electronically reports their results to the National Registry of Certified Medical Examiners (NRCME) and issues them a copy of their DOT medical card (also known as a "medical examiner's certificate").
Convenient Walk-In DOT Physicals
At Erlanger ExpressCare, we understand how busy commercial drivers' schedules can be, so rather than requiring appointments for DOT physicals, we offer them on a walk-in basis. Simply stop into our Soddy-Daisy, TN, office whenever you have time for your exam, and we'll get everything completed as quickly as possible. You'll find us conveniently located at 9448 Dayton Pike.