Offering Sports Physicals for Soddy-Daisy, TN, Families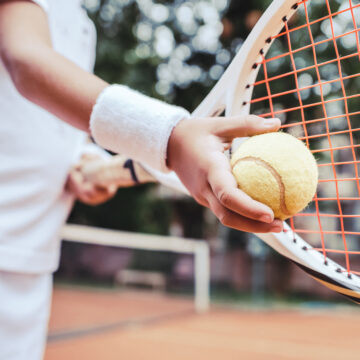 Is your child joining a sports team? Chances are good that they'll need to attend a sports physical before doing so. Luckily, if you're in Soddy-Daisy, Tennessee, you can turn to Erlanger ExpressCare, a respected urgent care provider that's been treating patients since 2019.
Athletic Physicals vs. Annual Physicals
What is a sports physical and how is it different from an annual physical? During an annual physical, the examiner evaluates all aspects of a child's health, including physical, developmental, emotional, and social milestones. A sports physical is much more limited, instead focusing on whether the child is healthy enough to join the team in question. To make this determination, the examiner:
Asks about the child's personal and family medical histories
Checks their vitals
Records their height and weight
Examines their eyes, ears, nose, throat, abdomen, lungs, and joints
Assesses their strength and flexibility
If the child passes the sports physical exam, the provider will fill out any necessary forms supplied by the team.
The Team to Choose for Urgent Care Sports Physicals
Erlanger ExpressCare isn't the only immediate care provider offering sports physicals in this area, but we're confident that we're the best choice for your needs. We're the only local urgent care provider accredited by the Urgent Care Association (UCA), and we're affiliated with the nationally acclaimed Erlanger Health System. Plus, like all of our services, we offer physicals for sports teams on a walk-in basis, so you won't need to go through the hassle of making an appointment.
Visit Erlanger ExpressCare's Soddy-Daisy, TN, office today at 9448 Dayton Pike, and we'll get your child's sports physical completed as efficiently as possible.