School Sports Physicals for Student Athletes in Cleveland, TN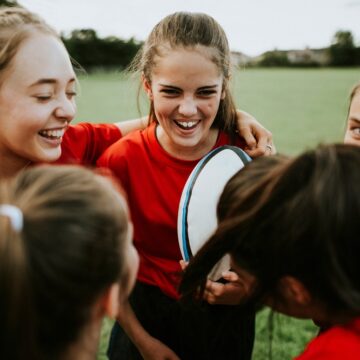 When your child brought home a school sports physical form for the first time, your next step was probably to start googling, "Where can I get a sports physical for school?" Fortunately, if you're in Cleveland, Tennessee, your search can end with Erlanger ExpressCare.
In addition to a wide array of other urgent care services, we're pleased to offer school sports physical exams. You can feel confident entrusting your child's care to us because we've earned accreditation from the Urgent Care Association—in fact, we're the only local immediate care provider to have done so—and because we're affiliated with the nationally acclaimed Erlanger Health System.
What Happens During a Sports Physical for School?
When your child comes in for a school sports physical, we'll ask about their personal and family medical histories, record their vitals, and note their height and weight. Then, we'll examine their eyes, ears, nose, throat, lungs, abdomen, and joints, and assess their strength and flexibility. If we determine that your child can safely participate in their chosen sport, we'll gladly fill out any forms that were provided to you by the school's athletics department.
Offering Walk-In Availability
Another reason to choose Erlanger ExpressCare for your child's school sports physical is because we offer these exams on a walk-in basis, without the need for an appointment. Visit our Cleveland, TN, office today at 4312 Holiday Inn Express Way NW. Please be sure to bring along the physical form for your child's school sports team when you come in.