Walk-In Cold & Flu Treatment Available in Chattanooga, TN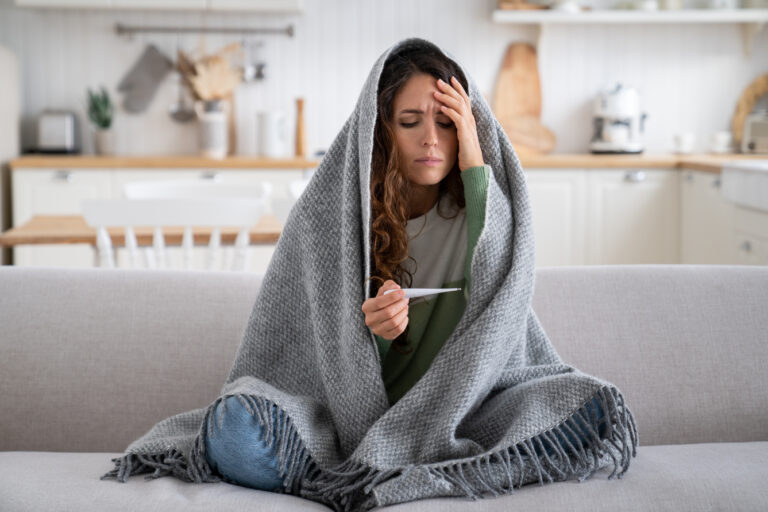 Are you searching for a cold and flu clinic serving Chattanooga, Tennessee, and the surrounding area? You'll find exactly what you need at Erlanger ExpressCare. We're a trusted urgent care provider that's been seeing patients since 2019—the only one in this area accredited by the Urgent Care Association (UCA)—and we're pleased to offer cold and influenza (flu) treatment for adults and children in this community.
What's the Difference Between a Cold & the Flu?
The common cold and the flu are both contagious respiratory illnesses caused by viruses, but they're actually quite different. While the flu is caused by influenza viruses, the common cold can be caused by a wide array of different viruses (most commonly rhinoviruses). The two conditions can also produce differing symptoms:
Flu symptoms tend to be more severe and begin more suddenly than cold symptoms.
The flu is more likely to cause a fever, chills, a headache, fatigue, and overall achiness.
A cold is more likely to cause sneezing, a runny or stuffy nose, and a sore throat.
Cold & Flu Treatment Without an Appointment
One of the benefits of choosing Erlanger ExpressCare for cold and flu treatment is that we offer our services on a walk-in basis, so you can simply stop in without having to schedule an appointment beforehand. Visit our Chattanooga, TN, office today—located at 325 Market Street—and one of our experienced providers will perform an examination and recommend a course of treatment that's tailored to your specific needs.