Expert Occupational Health Services in Chattanooga, TN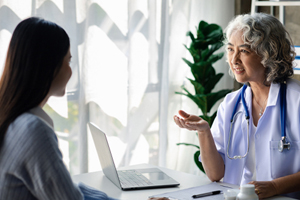 When it comes to reliable and comprehensive occupational health services in Chattanooga, Tennessee, Erlanger ExpressCare is your top choice. As an Urgent Care Association-accredited clinic with a proven track record of top-notch patient care, we take pride in offering high-quality occupational health and safety services to business owners and employees across the region.
Comprehensive Occupational Health Care
Erlanger ExpressCare stands out as a full-service occupational health center, delivering a range of vital services to support your workforce, such as:
Physical examinations – Our experienced providers offer a range of physical exams, including DOT physicals, pre-employment and employment physicals, pulmonary function tests, respirator medical clearance examinations, and vision tests.
Drug testing– We conduct a variety of drug screenings, including Department of Transportation (DOT) federal drug screenings, Tennessee drug-free testing, and non-regulated and instant drug screenings. Multiple instant panel test options are available to meet your specific requirements.
Workers' compensation care–  We provide prompt treatment for workplace injuries that are not life-threatening, including minor cuts, sprains, and fractures. Our affiliation with the Erlanger Health System enables us to expedite transfers to nearby Erlanger departments if further care is needed, avoiding lengthy emergency room waits.
Wellness services– We understand the impact of employee well-being on your business. Count on us for flu shots, biometric screenings, tuberculosis testing, and more to ensure your employees stay healthy and productive.
Choose Erlanger ExpressCare for Occupational Health
At Erlanger ExpressCare, convenience is a priority. Unlike many other occupational health clinics, we do not require appointments. Our Chattanooga office is conveniently located at 325 Market Street, Suite 102, and is open seven days per week with extended hours, providing flexibility to meet your scheduling needs. We also offer an efficient online check-in system, allowing patients to reserve their spot in line for added convenience.