Prompt Cold & Flu Treatment Available in East Brainerd, TN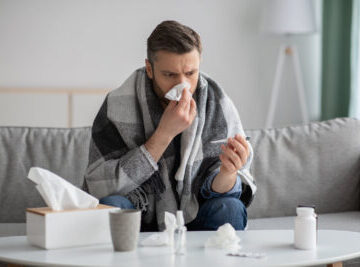 Are you feeling under the weather with cold and flu symptoms? Don't let your illness hold you back any longer. Come visit Erlanger ExpressCare for fast and effective treatment to help you get back on your feet and feeling better in no time. The knowledgeable and compassionate healthcare providers at our location in East Brainerd, Tennessee, are always ready to accept cold and flu walk-in patients, so feel free to stop by anytime.
Do You Have the Flu or a Cold?
Both the common cold and the flu are viral respiratory infections that are contagious, but they are distinct from one another. Unlike the common cold, which can be brought on by a variety of viruses, the flu is brought on by influenza viruses (most commonly rhinoviruses). While each virus can have similar symptoms, there are also several differences to be aware of:
Flu symptoms tend to be more severe and begin more suddenly than cold symptoms.
The flu is more likely to cause a fever, chills, a headache, fatigue, and overall achiness.
A cold is more likely to cause sneezing, a runny or stuffy nose, and a sore throat.
The Top Cold and Flu Clinic in East Brainerd
If you are suffering from the flu or a bothersome cold, come visit Erlanger ExpressCare. One of our medical professionals will be happy to examine you and recommend an appropriate treatment plan. We gladly accept cold and flu walk-in patients, so feel free to stop by anytime during our business hours. Our clinic is located at 1635 Gunbarrel Road, East Brainerd, TN.